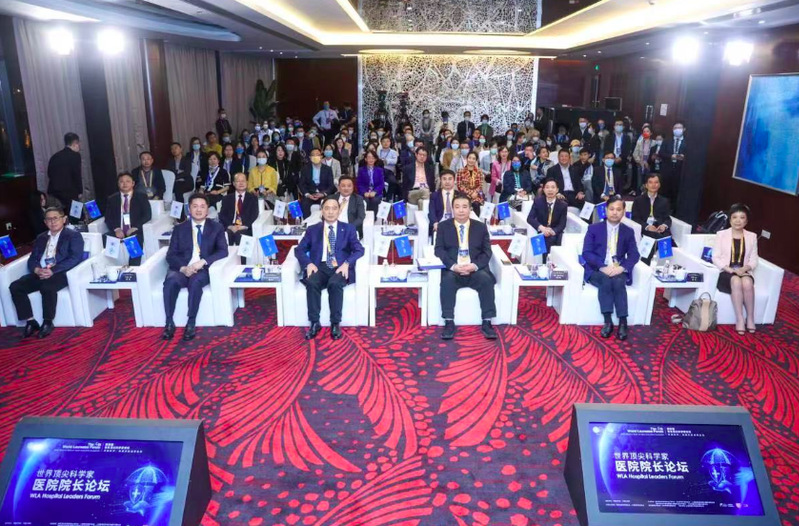 Hospital leaders of over 20 top hospitals from 4 continents gathered for the WLA Hospital Leaders Forum, part of the larger 4th World Laureates Forum, held in the Lin-gang Special Area of the China (Shanghai) Pilot FTZ recently.
Themed "Medicine Embraces Open Science: Future Opportunities & Challenges", the WLA Hospital Leaders Forum was organized by the World Laureates Association and Shanghai Medical College of Fudan University.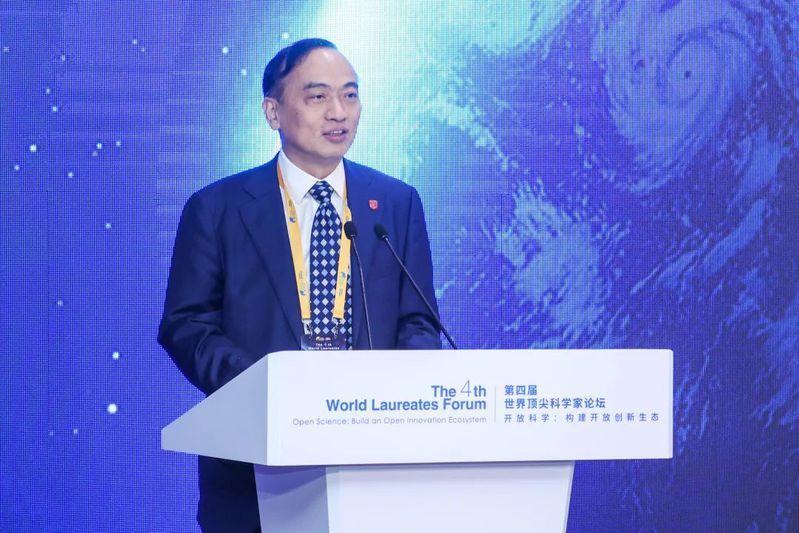 Yuan zhenghong, vice president of Fudan University and president of Shanghai Medical College of Fudan University, said in his welcome speech that in the face of COVID-19 that has ravaged the world since 2020, people and governments from different countries have joined hands in the battle against the pandemic, and hospitals around the world have played an important role in early detection, early warning, prevention and control, and clinical treatment. Yuan pointed out science and technology is always the most powerful weapon for the control of repeated outbreaks of COVID-19, especially with the fast-spreading variants. Medical communities should take the lead in fighting the pandemic, learning lessons from previous experience, and giving full play to their strengths in scientific innovation, talent fostering and health care. He called for more exchanges and cooperation among medics, and for an open, fair and just environment for scientific advance in order to jointly respond to crises and safeguard the health for mankind.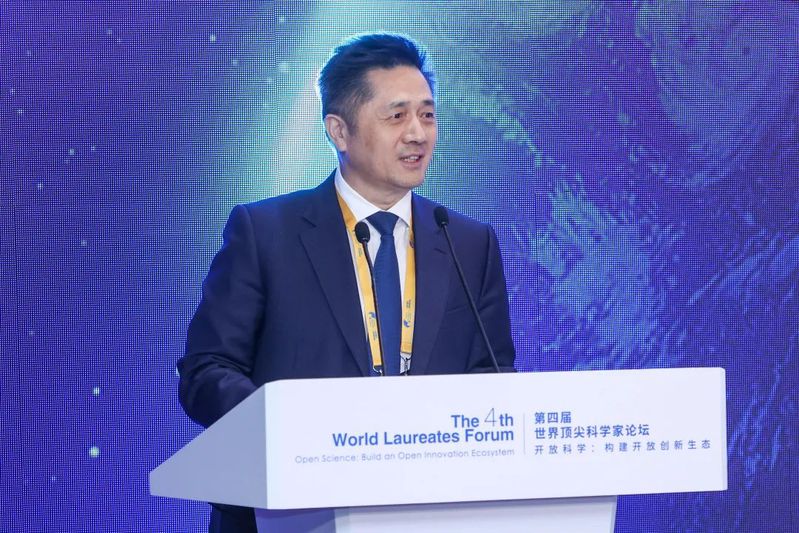 Fan Jia, CAS academician and president of Zhongshan Hospital affiliated to Fudan University, delivered a keynote speech entitled "The Scientific Innovation Road of Large Public Hospitals". He said that Zhongshan Hospital has built up an innovative scientific mechanism to meet the needs of the new era. He pointed out it is the top priority for public hospitals to improve medical service, enhance diagnosis and treatment, and guarantee public health. Therefore, Zhongshan Hospital has been committed to boosting the industrial application of patented medicine and technologies, promoting technological innovation and conducting clinical research, which has led to the overall improvement in treamment, personnel training and discipline construction. Looking into the future, Zhongshan Hospital will forge the Shanghai International Medical Science and Innovation Center, a bigger platform for scientific innovation, providing strong support for China to become a biomedical research hub and science and innovation center with global influence, and for Shanghai to be regarded as a city with strong medical capability in Asia.
Gauden Galea, WHO representative in China, introduced how information can be a determinant of human health from the perspective of open science. He pointed out, in biological research, information is the basis for classification and observation, allowing us to study species in depth, and the improved mathematical models or systems allow us to study life more deeply from a genomic perspective. He also elaborated on the media characteristics of information from the perspective of social sciences, and its role in policy-making, policy implementation, and guiding the orderly participation of stakeholders. Centering on the issue of information accessibility, he stressed hospitals should uphold the principle of openness, make better use of all kinds of data to eliminate the digital divide among patients, and enhance medics' skills in data utilization to provide better medical services for the public.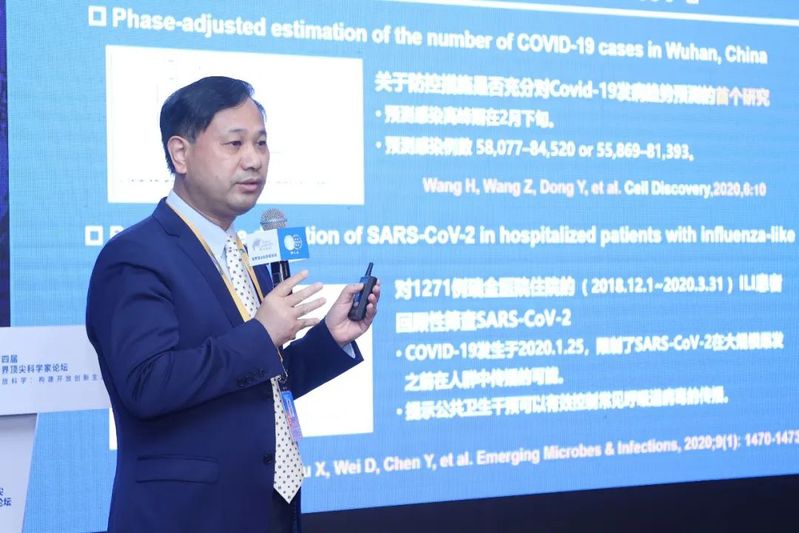 Qu Jieming, president of Ruijin Hospital affiliated to Shanghai Jiao Tong University, shared Ruijin Hospital's successful experience in hospital management and technology-driven measures for fighting COVID-19. Ruijin Hospital prevents the transmission of coronavirus transmission by keeping optimizing services in fever clinic, establishing the mechanism of group consultation for COVID-19 patients, carrying out virus control inside the hospital, conducting epidemiological investigations, improving diagnosis and treatment procedures and protective measures, strengthening emergency drills, and ensuring adequate medical supplies. At the same time, a series of basic and clinical research work has been carried out on figuring out the mechanism of virus transmission, including epidemiological studies, and the pathogenesis and rapid detection of coronavirus.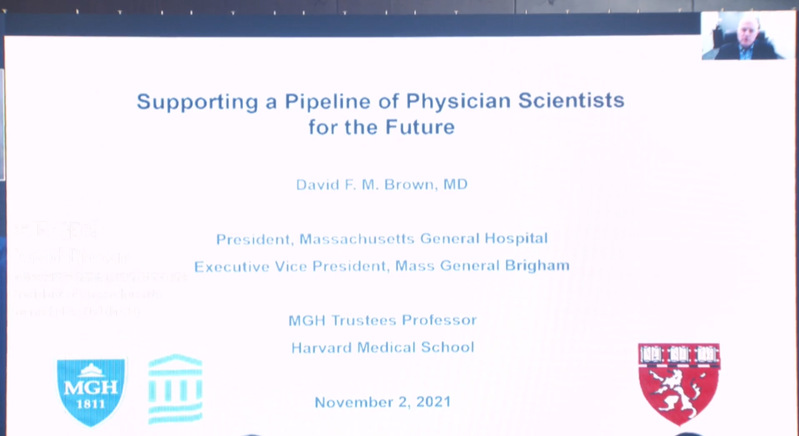 David F.M. Brown, president of Massachusetts General Hospital (MGH), Harvard Medical School, gave a detailed introduction to their philosophy on fostering of young doctors and medical students. He stressed that early exposure to research in addition to clinical training is critical for medical education. Meanwhile, the role of mentor is crucial for the growth of young people, providing them with research opportunities, advice on career planning and support for future personal development. He also gave advice to young scientists that everyone should make a plan for their own future. A researcher should not be confined to his/her own specializations, but be engaged in interdisciplinary collaborations to adapt to the new demands of the future. He also pointed out that research-oriented hospitals should also pool resources to support the scientific research of young scientists.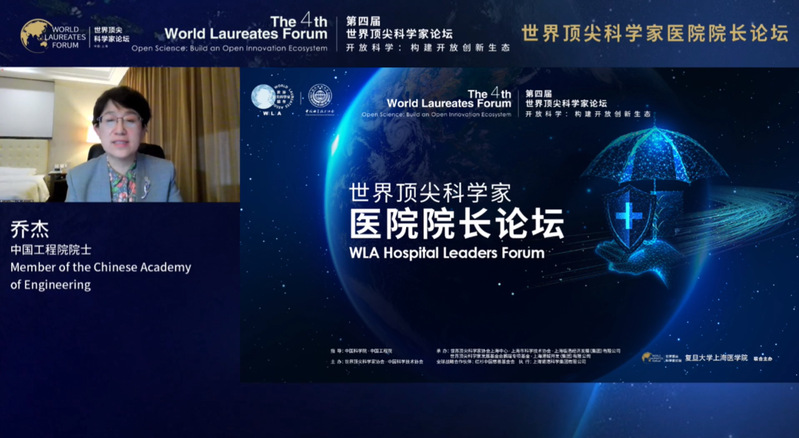 Qiao Jie, CAE academician, president of Peking University Third Hospital and academician of American Academy of Arts and Sciences, took the development of the third Hospital of Peking University as an example to explain the core role of scientific innovation in leading the high-quality development of a hospital. She analyzed the key drivers of the hospital's high-quality development, and illustrated the hospital's efforts in meeting patients' needs of major diseases treatment with their clinical research practices at the departments of obstetrics and gynecology, pediatrics, orthopedics and gastroenterology of Peking University Third Hospital. The hospital is committed to upscaling the overall diagnosis and treatment capacity through strengthening the role of disciplines, establishing expert teams, stepping up talent fostering, setting up academic research institutes, improving scientific research and management, promoting the competition and cooperation between different clinical specialties. She also stressed the important role of smart medicine in meeting the needs of front-line medical staff, patients and hospital administrators.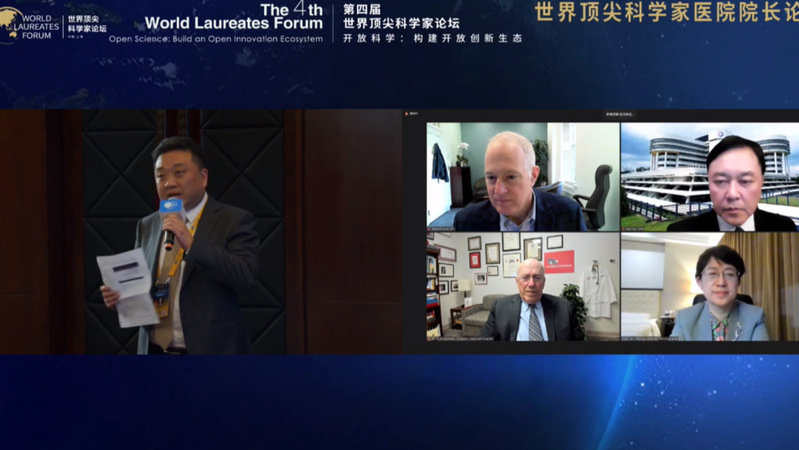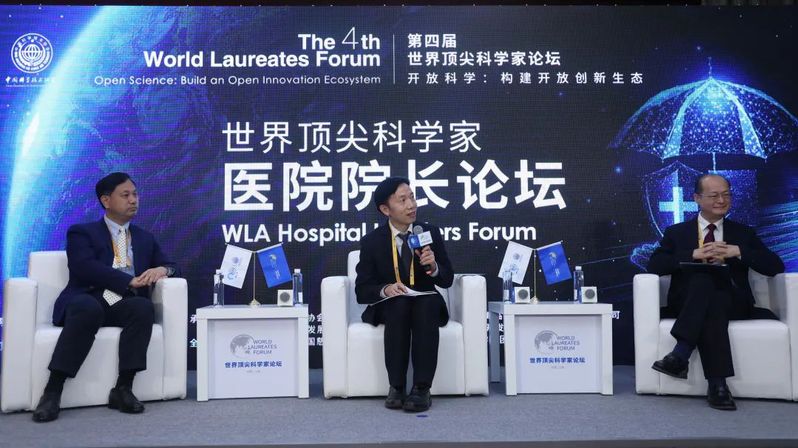 The forum was also joined by Gregg L. Semenza, winner of the 2019 Nobel Prize in Physiology or Medicine, Jin Li, CAS academician, president of Fudan University and dean of Shanghai Medical College of Fudan University, and Miao Ting, deputy director of Lin-gang Special Area Administration. Wu Fan, deputy dean of Shanghai Medical College of Fudan University, moderated the forum.
The hospital leaders shared views on how to deepen the integration of clinical and scientific research, standardized the construction process of smart hospital, safe utilization of medical data, medical education and personnel training at the panel discussion. Mao Ying, president of Huashan Hospital affiliated to Fudan University, and Zhou Xingtao, president of Eye & Ent Hospital affiliated to Fudan University, respectively moderated the two roundtables during the panel discussion.
The WLA Hospital Leaders Forum, is a sub-forum of the 4th World Laureates Forum. With the theme "Open science: build an open innovation ecosystem", the forum this year aims to address the common challenges facing mankind in the complex global landscape and promote international cooperation in tackling pressing scientific issues, developing technologies that respond to universal human needs and promoting key strategic science projects.
The forum was co-hosted by the World Laureates Association and China Association for Science and Technology and co-directed by the Chinese Academy of Sciences and the Chinese Academy of Engineering.