Over the past decades, more than one hundred medics from affiliated hospitals of Fudan University have joined overseas Chinese medical teams, travelling thousands of miles to places where people suffer the most due to shortage of medical resources and expertise. They've carried out a variety of challenging operations, and managed to save lives against all the odds. Their skills and dedication have not only brought them praises but boosted friendship between China and these countries.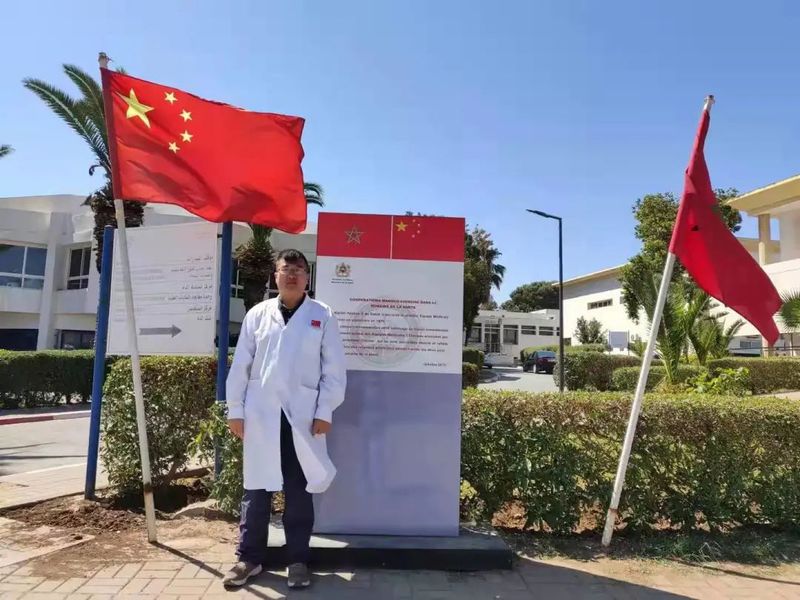 In November 2021, Lian Peng, professor of Department of Colorectal Surgery, Fudan University Shanghai Cancer Center, returned to work in Shanghai from Settat, Morocco, where he had served for two years as a member of Shanghai's 186th medical team to Morocco.
Lian was one of the six members on the 186th team sent by affiliated hospitals of Fudan University in October 2019.
It is said that over 143 Fudaners have travelled to Morocco to work as doctors, nurses, technicians, pharmacists, interpreters and cooks since 1975 when Shanghai began to provide medical assistance for Morocco.
Fudan medics from various departments including cardiology, gynecology & obstetrics, emergency, TCM, ophthalmology, urology, general surgery, gastroenterology, dermatology, clinical laboratory, anesthesiology, orthopaedics, have worked in public hospitals in Al Hoceïma, Settat, Chefchaouen, Tangeir, Er Rachidia, etc.
Most hospitals where the medical teams were stationed were located in remote mountainous regions or desert areas with poor medical conditions.
Settat, a small underdeveloped inland town with intense sunshine and dry air, was the place where Lian spent his two years in Morocco.
Inadequate medical testing facilities makes it difficult to make prompt and precise diagnoses. Under this circumstance, the rich clinical experience of Chinese doctors like Lian can play a critical role in making accurate diagnoses and offering effective treatment in a short time.
Lian recalled, one day in the emergency room where he worked came a 19-year-old girl with severe pain in her right lower abdomen, sweating buckets.
Although her symptoms were consistent with the typical manifestations of appendicitis, Lian still asked the girl to get a blood test and a B-scan to rule out the possibility of ovarian disease. However, the B-scan service was not available on that day.
Therefore, Lian could only carry out surgery without any testing results as reference. After he removed the girl's appendix through a small incision in her right abdomen, Lian's Moroccan assistant thought the operation was completed successfully and was ready to stitch the girl's belly.
"Not yet. We need to take another look." Lian believed the inflammation of the appendix was not serious enough to cause such great pains. It was necessary to check the right adnexa to rule out the possibility of an gynaecological emergency.
Further examination revealed an egg-sized hematoma in the girl's right ovary, causing torsion of the ovarian pedicle, which was the true underlying reason for her pain. With advanced surgical techniques, Lian carefully excised the hematoma and preserved the function of her right ovary.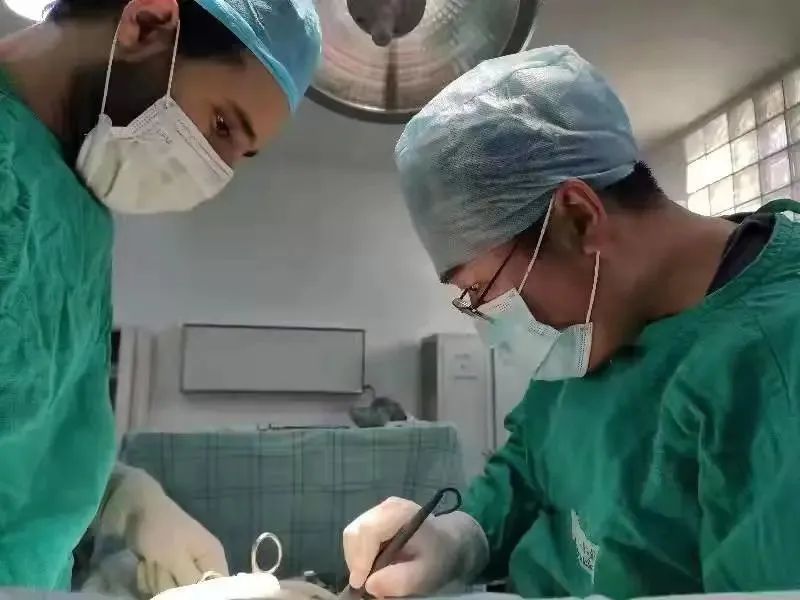 In Morocco, Lian, an oncologist, turned into a general surgeon, performing all kinds of operations.
Facing difficult cases, Lian could have simply transferred them to the hospitals in Casablanca which has much better medical conditions, but he didn't do that and always did his best to treat the patients.
One day during Eid al-Adha, a Muslim holiday when people sacrifice animals and one that is often marked by knife injuries, Lian was called to the emergency room, where he saw a patient lying on the bed, with a knife in his abdomen. He looked pale, and the weak pulse and the state of shock suggested his critical condition.
Local people often cut off their fingers by accident during the ritual, but this severe abdominal wound was much more urgent. Local doctors thus recommended immediate transfer him to a hospital in Casablanca, since the facilities at hospitals in Settat were poor and such a surgery could be risky.
However, the one-hour's drive to Casablanca would make the situation even worse as the patient was already in a hypovolemic shock, which means the patient could die on the way. At last, the family agreed to have the surgery performed by Lian immediately.
During the surgery, Lian found multiple perforations in the small intestine and colon. A large amount of blood accumulated in the abdominal cavity, and the superior mesenteric vein was ruptured by the knife.
After long hours of operation, the patient turned the corner and was admitted to the intensive care unit. Five days later, he was transferred to the general ward and finally discharged.
The local anesthesiologist who assisted the surgery looked up to Lian, saying that was the first patient he'd ever seen saved despite such severe injuries.
Back in China, when I went to other hospitals to do operations for the patients there, I represented the best of my hospital. When I worked in Morocco, I believed I should represent the best of what Chinese doctors are capable of,said Lian.
Morocco had a high incidence of infections during the outbreak of COVID-19 pandemic, with more than 6,000 new cases a day at its peak.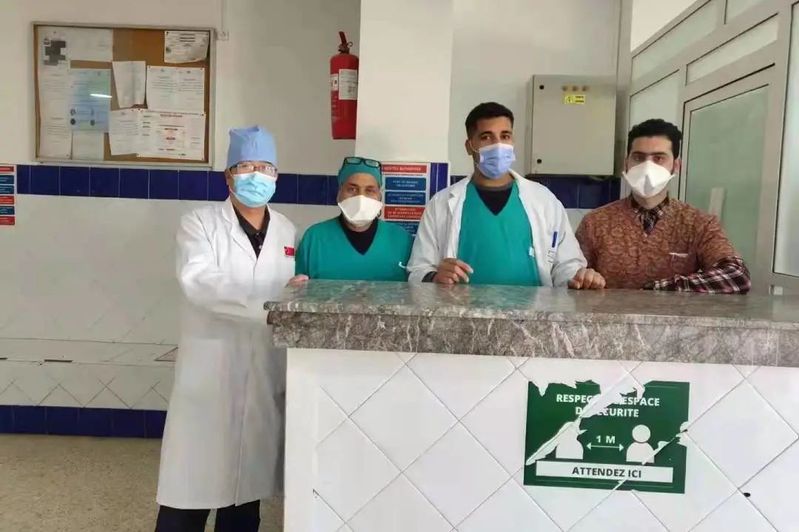 The wards for COVID-19 patients were only a dozen meters away from the residence of the medical team, posing a high risk of exposure.
"If we wear full protective clothing, we'd be surrounded by locals, drawing curious glances," said Lian. To avoid such situation and build the trust of local people in the medical team, the medics wore only masks, hoods, gloves, face screens, gowns for protection.
"It was a scaring time at first. It was just like fighting on the battlefield, not knowing the strength of the enemy," said Lian.
At a time when the fight against COVID-19 was at its height, Lian felt unwell.
In July 2021, Lian suddenly began to vomit. His skin turned pale, and his transaminase value increased sharply. There was a possibility of serious liver damage. However, there was no drug or suitable medical resources in Settat for such acute liver diseases. Sacrificed lives are a normal part of a war, Lian told himself.
Fortunately, it turned out to be a false alarm in the end. His condition quickly improved.
Now he has returned to Shanghai safe and sound after two years' excellent service in Morocco.