Fudan University's lab animal department
On Fudan University campus, 17 staff are working hard to take care of some 11,000 cages of laboratory rats while the university is locked down.
To ensure the safety of the rats and normal operation of all equipment, the 17 staff volunteered to stay on the campus during closed-loop management.
Feeding and monitoring these lab rats can't be suspended. I volunteered to take care of these animals, which are important for medical research and study, said Cao Meihua, one of the 17 staff.
My job is to communicate with members of each project and inform them about the procedures for entering the laboratory to do experiments during this special time, Cao said. All scientists and professionals coming to do experiments these days expressed their gratitude to us.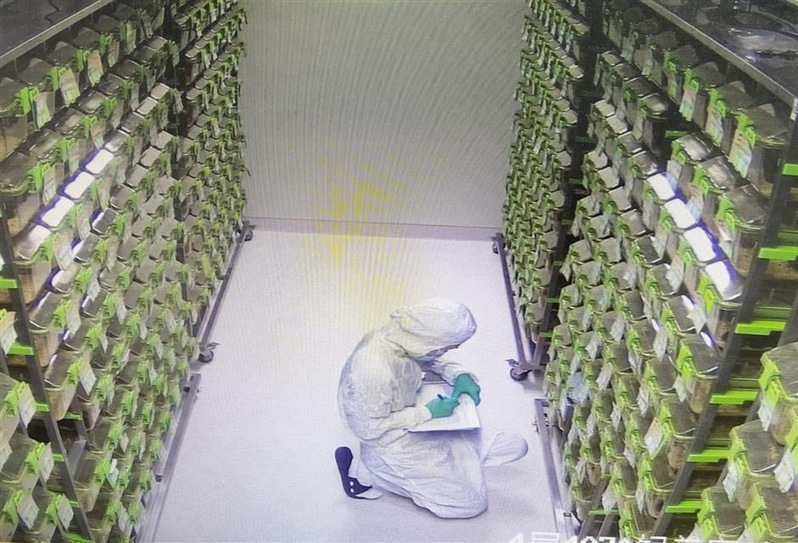 A staffer checks on the lab rats.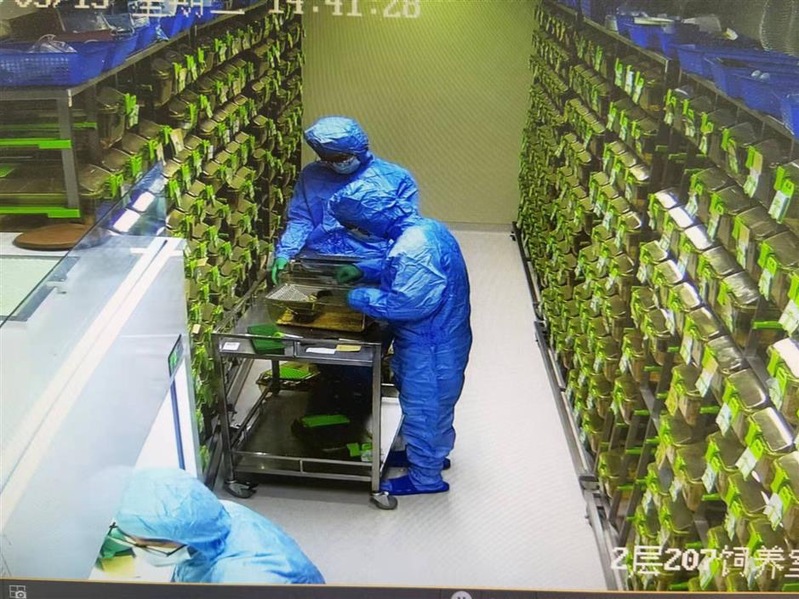 Scientists check rats used in their research project.
Fudan University's Handan Campus
On Fudan University's Handan Road campus, a free barbershop has been set up and some faculty and students capable of doing haircuts have joined.
Yang Genrong, a teaching building manager, and Yu Shengnan, a cleaner, are now serving the needs of people quarantined on the campus.
Yang learned haircutting when he was young and had served his colleagues previously.
After being served by Yang, a student surnamed Xu posted a comment online: He is good at haircutting but was a little bit nervous. I like this hairstyle.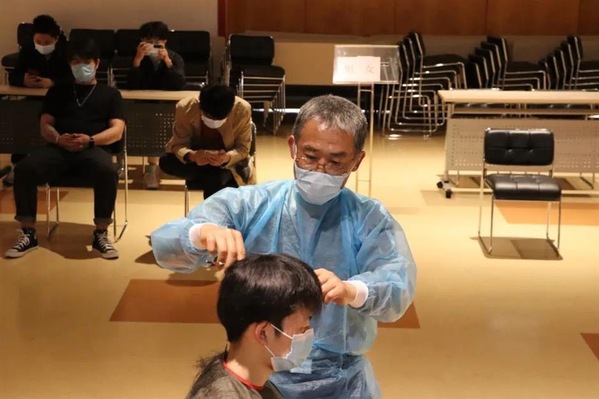 Yang Genrong, a teaching building manager, trims hair of a student.
Ma Zeyuan, a life science major, first offered the barber service for his fellow schoolmates in a dormitory zone outside the campus.
Ma said he first learned haircutting skills from a barber at a shop he once visited frequently and bought the equipment to cut his own hair.
I only know a little bit about crew cuts for men, but can handle urgent needs, he said.
He has done the service for two university faculty staff and got the thumbs-up from them.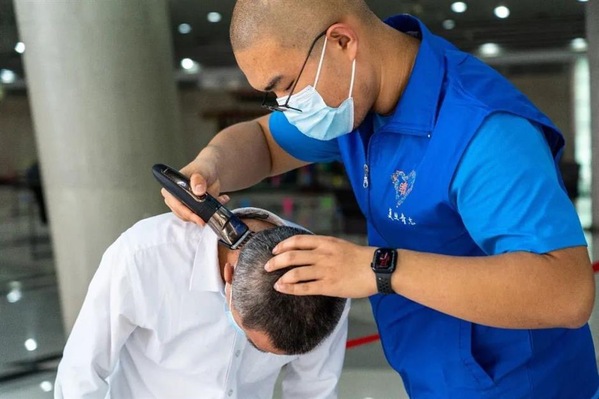 Ma Zeyuan, a life science major, helps a faculty staffer with a haircut.